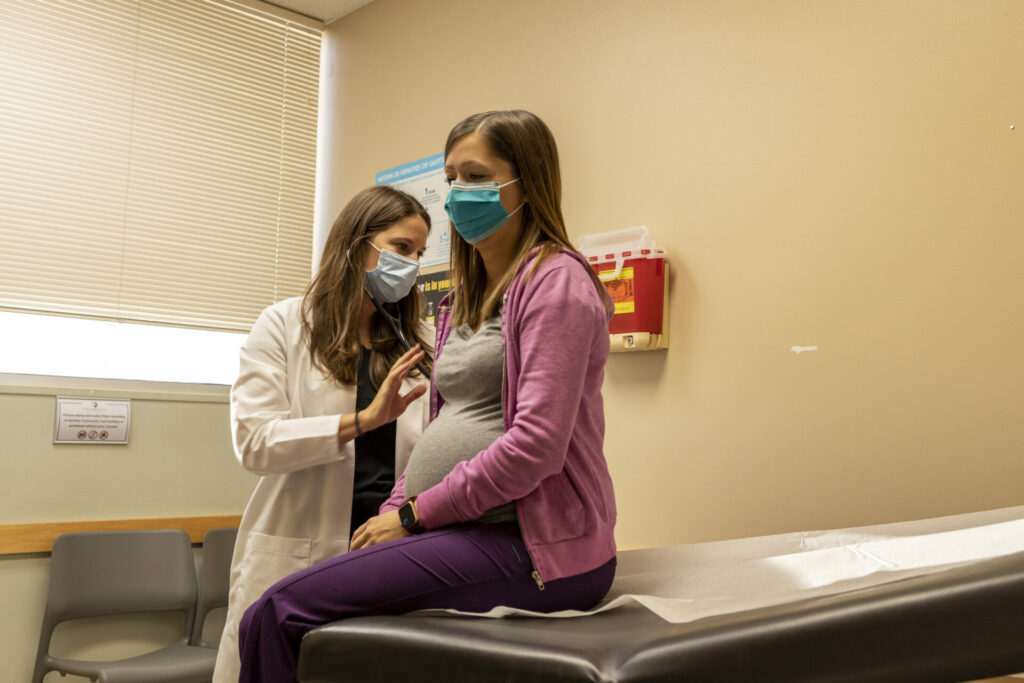 Our Excellent Team of Certified Nurse Midwives Offer OB Care and Women's Health Services to All Women.
They strive to be a partner in your care throughout the various stages of a woman's life from puberty through menopause.
Our Certified Nurse Midwives Strive to Be a Partner in Your Care; Providing Pregnancy and Well Woman Care to Women throughout Their Lifetime.
Specialty Areas of Care Include:
Breastfeeding is best for moms because it reduces the risk of certain cancers; breast milk is best for babies because it provides protection from allergies and certain respiratory infections. Our Lactation Room provides a private space for moms to learn about breastfeeding and receive breastfeeding support from your health care provider.us leo.
Maternal Infant Health (MIHP)
Our Maternal Infant Health staff are available to ensure pregnant moms have a healthy pregnancy, good birth outcomes, and healthy infants. You have access to a support system of qualified professionals that include a nurse, dietician, social worker and a Certified Spanish Interpreter, that will meet you where you are… at your home.
Our trained professionals complete screenings to check for health risks of both pregnant women and babies. They can address your questions or concerns related to prenatal care, childbirth preparation, nutrition, baby feeding methods, labor and delivery, and family planning and birth control.
You, along with the MIHP team, decide what care plan works best for you. MIHP patients will receive access to FREE transportation to medical appointments, WIC, childbirth and/or parent education classes.
MIHP services are available to pregnant women and all (infants up to 18 months old) that have Michigan Medicaid Health Insurance and live in Muskegon County.
Please call 231-733-6677 for more information.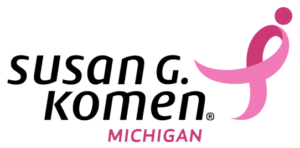 Breast and Cervical Cancer Screening (BCCCP)
Komen Michigan is one of more than seventy local Affiliates of the world's largest breast cancer organization, working in communities across the U.S. to meet the most critical needs. Hackley Community Care is honored to be a recipient of grant funds from Komen Michigan, to help achieve Komen's goal to reduce current breast cancer deaths by 50 percent in the U.S. by 2026. These grant funds support early detection, and provide screenings, education, treatment and support to improve the lives of those facing breast cancer.
Thanks to the generosity of Susan G. Komen Michigan, Hackley Community Care has funds available for breast health services such as screenings, diagnostic mammograms, ultrasounds, MRI's, and other treatment services and education for women who are underserved and uninsured.
Women 40 years of age and older, may qualify to receive a free mammogram and cervical cancer screen. Please call the Kent County Health Department Breast and Cervical Cancer Control Navigation Program (BCCCNP) at 616-632-7283 or 1-888-515-1300 Ext. 7283 to register.
For more information about Susan G. Komen Michigan, please call 616-752-8262 or visit komenmichigan.org.
Hackley Community Care (HCC) is excited to offer the Centering Pregnancy model of care to expectant mothers. Centering Pregnancy is a model of care developed by the Centering Healthcare Institute and integrates three components of prenatal care within a group setting: health assessment, education, and support.
The model brings together women in the same trimester of their pregnancies in a group setting where they learn care skills for themselves and their infants during their pregnancies, their births, and during the postpartum period. The Centering Pregnancy groups are facilitated by an obstetrical care provider. The group consists of 8-12 women expected to deliver their babies around the same time. The groups provide an opportunity for establishing a network of social support with other pregnant mothers. Centering Pregnancy sessions are ten weeks in duration and each session lasts about two hours.
Centering Pregnancy is a unique opportunity for pregnant women to receive prenatal care, as well as childbirth education and newborn care education within a group setting. The Centering Pregnancy groups also allow women to discuss topics and concerns related to their pregnancies and births. Most important, the women in the Centering Pregnancy groups become more empowered about their pregnancies through the relationships they make with other women in a safe and supportive environment Please call 231-737-1335 to register.
If you are feeling scared or unsure about keeping your unborn baby, we urge you to talk to your Nurse Midwife or OB provider immediately. Often, the message of Safe Delivery does not get shared until it's too late: once a baby has been abandoned or murdered.
Please don't abandon your baby. Safe Delivery allows parents to surrender their newborn child no more than 72 hours old, to an employee inside and on duty at any hospital, fire department, police station, or by calling 9-1-1. Safe Delivery is a safe, legal and anonymous alternative to abandonment or murder and releases the newborn for placement with an adoptive family. Call the Safe Delivery hotline to discuss your options at 866-733-7733.
Remember this is the safe, legal way and anonymous. Visit www.michigan.gov/safedelivery for more information.
Our OB & Women's Health Providers