Your Patient Centered Medical Home (PCMH)
Hackley Community Care wants to be the first place you think of for all of your medical needs. Together, you and your Board Certified Primary Care Provider work as a team to ensure that you have the best health care options available. Our commitment to the whole person is the reason we have become a prominent healthcare leader in Muskegon county. We bring all of our services together for the good of the individual and for the good of the community.
We are proud to share with you HCC has achieved Blue Cross Blue Shield Michigan – Patient Centered Medical Home, as well as National Committee for Quality Assurance (NCQA) – Patient Centered Medical Home – Level 3. We are committed to providing the best quality of care to you and your family.
Our Community Health Services
Hackley Community Care (HCC) employs over 300 staff board-certified physicians and mid-level providers. Our health care providers specialize in primary medical services, OB and Women's health, mental health, dental services, school-based health programs and pharmacy services.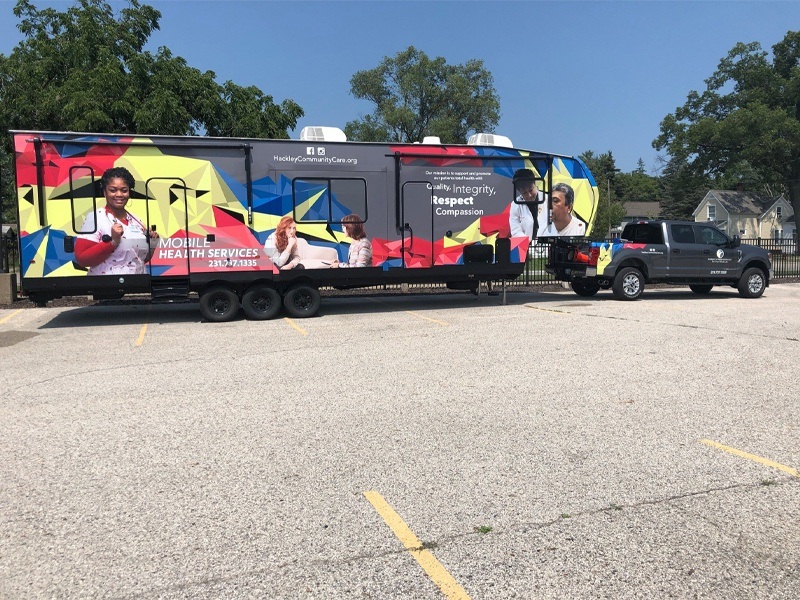 Are you having an event and would like HCC to attend as a resource?
Please fill out the form below. To allow for proper event coordination, please submit your request at least 30 days in advance. We will review submitted requests, and based on the information included in the Event Request Form, and the availability of required staff, a determination will be made regarding your request.
You will be notified of the decision within ten business days of your submission.
Hackley Community Care (HCC) provides oral health services in the school to enhance student education regarding smoking, oral cancer and its impact on oral health.
Students now have access to Mobile Dental Services in the districts we serve, during school hours. The 40-foot, Mobile Dental Unit provides preventative and treatment services at school sites within our existing service area. The mobile dental unit is staffed with a dentist, hygienist, and includes three operatories and a digital X-ray machine that allows for enhanced diagnostic images, and more accurate evaluation and treatment planning for patients.
If you are interested in utilizing our mobile dental services at your school, please complete the form request.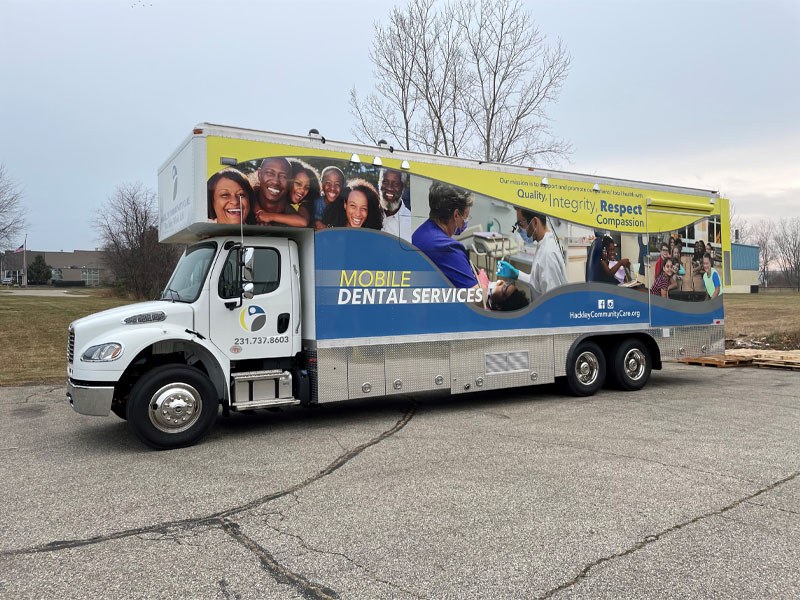 Request Mobile Dental/Medical Services
Request HCC to Attend an Event or Event Sponsorship