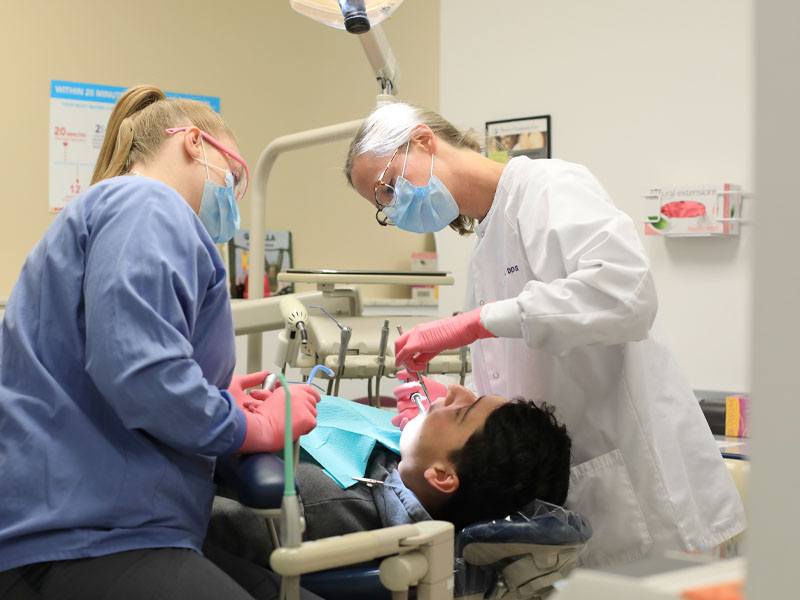 Our Dental Practice Is Home to the Very Latest in Dental Technology and Equipment.
We provide dental services, care, and treatment to kids of all ages and adults in Muskegon. A parent/legal guardian must come in with their children for their dental appointment if the child is under 18 years of age.
Dental Site - Muskegon Teen Health Center
Dental Site - Oakridge Teen Health Center
Dental Site - Intergrated Health Clinic
Our Dentist and Registered Dental Hygienist's Provide Excellent Evidence-Based Care So You Can Put Forth a Confident Smile.
Our state of the art dental suites are the latest in dental technology. We provide dental services at multiple HCC locations including: Baker Street, our Integrated Health Clinic, and the Muskegon and Oakridge Teen Health Centers.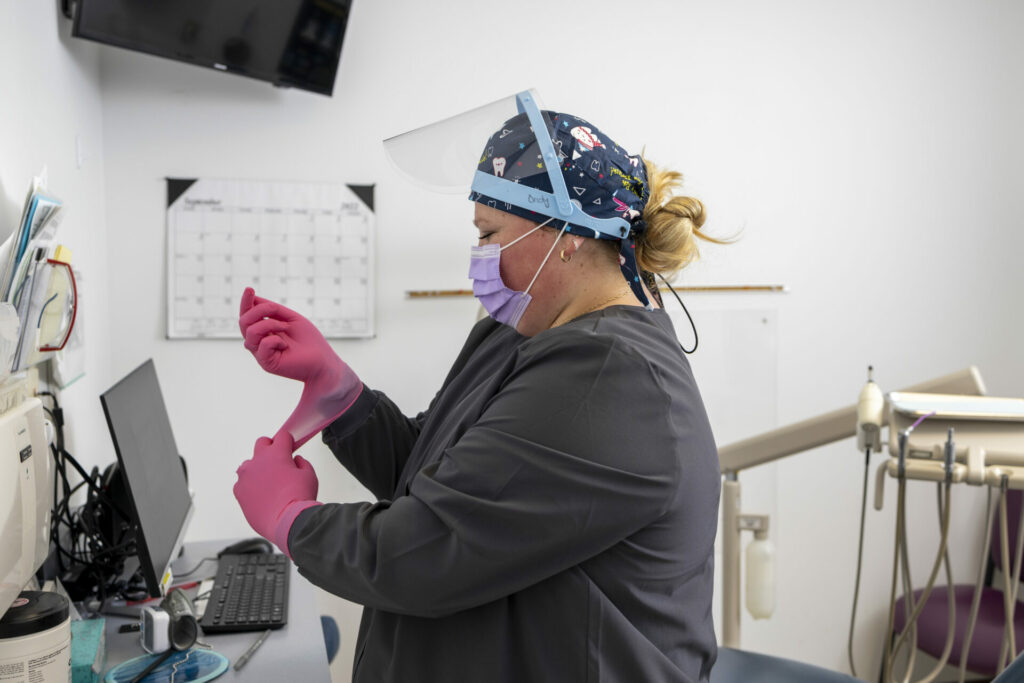 Our community is challenged with limited Dental Emergency Services. We are West Michigan's only dental clinic providing weekend emergency examinations.
Dental NowCare provides examinations for non-life-threatening dental issues that, if left untreated, can lead to further dental problems and/or costly treatment. HCC's Dental NowCare is available to the public, no need to be a current HCC patient.
Call to schedule an appointment (Walk-ins subject to availability).
Examples of acute dental problems:
Infection

Facial Trauma

Abscesses & Swelling

Acute Pain
Hackley Community Care (HCC) offers mobile dental services throughout West Michigan.  The 40-foot Mobile Dental Unit is ADA accessible with a lift. The unit is staffed with a dentist, hygienist, three (3) operatories, and a digital X-Ray machine which allows for enhanced diagnostic images and more accurate evaluation and treatment planning for patients. If you are interested in utilizing our mobile dental services, please contact us at 231-733-6767.
We accept Medicaid, Healthy Kids Dental and offer a Sliding Fee Scale Program for patients with no insurance.
If you are interested in utilizing our mobile dental services at your school or to provide services with your organization, please complete the following request form: