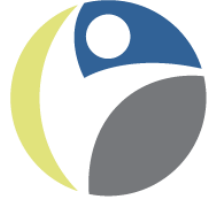 Committed to a Healthy Community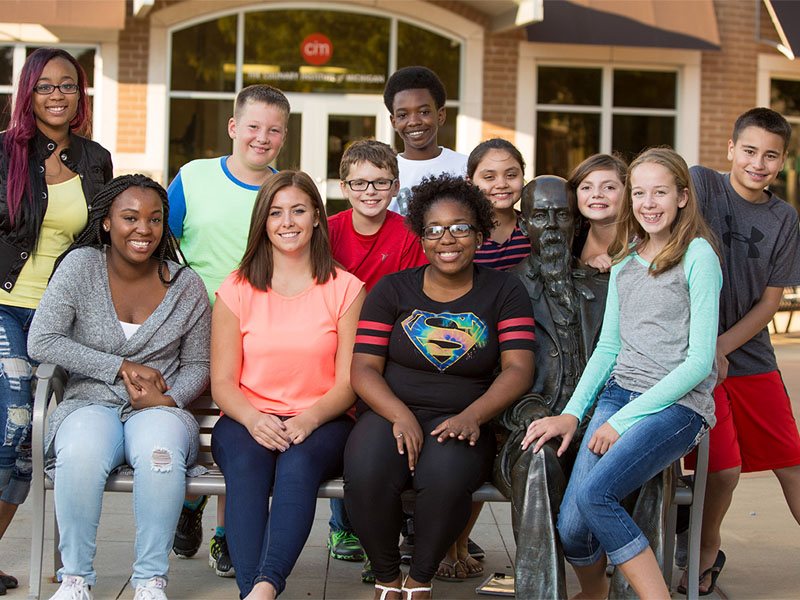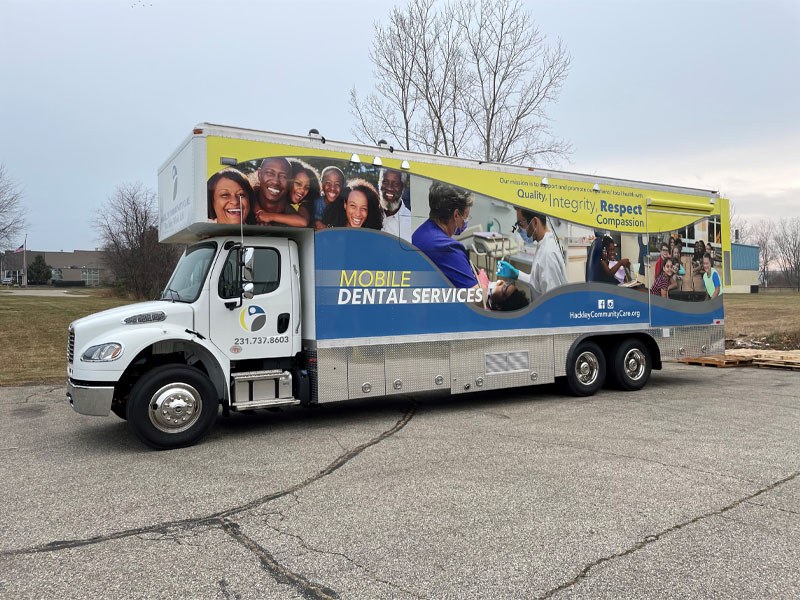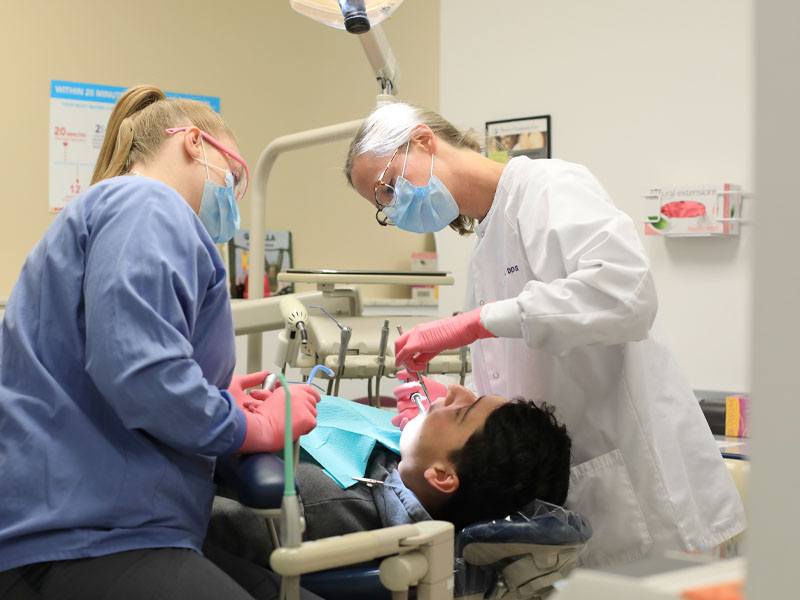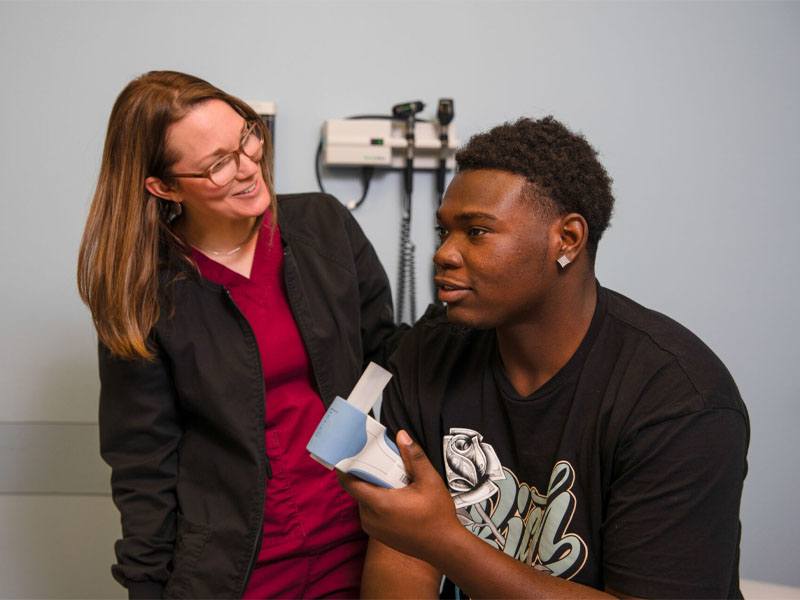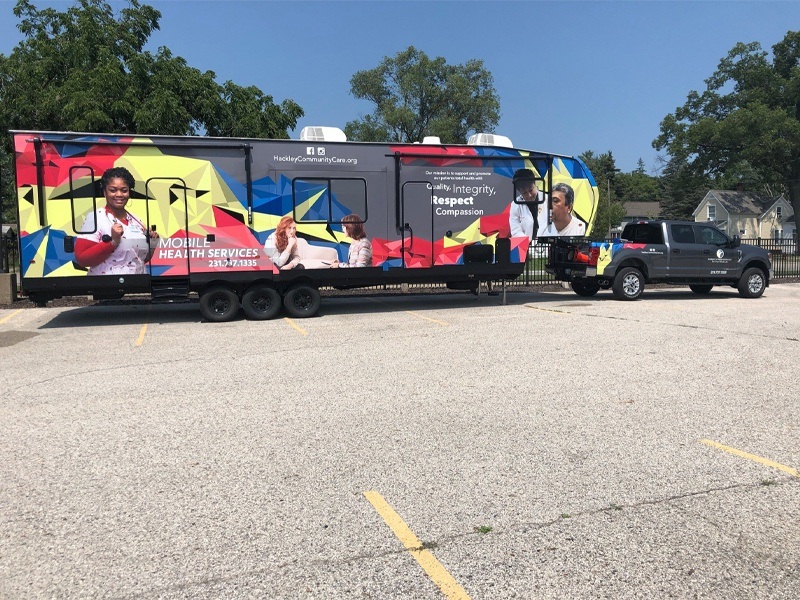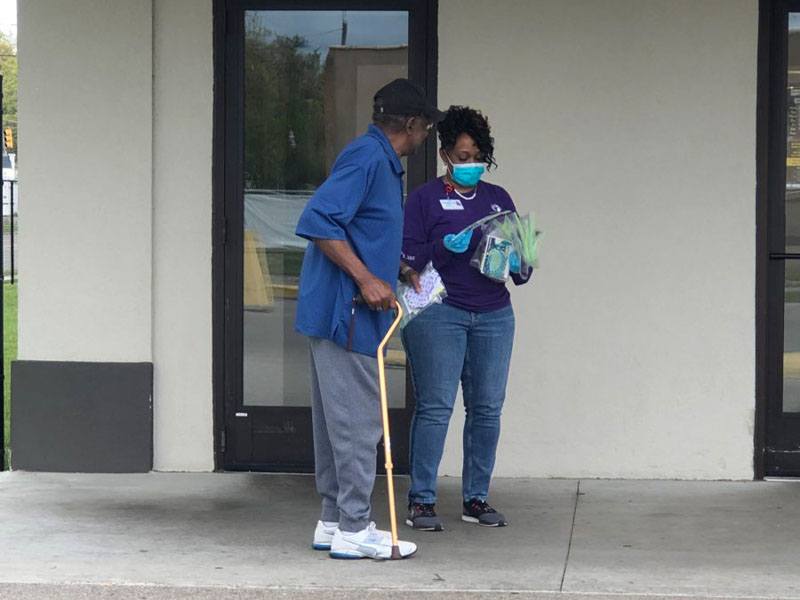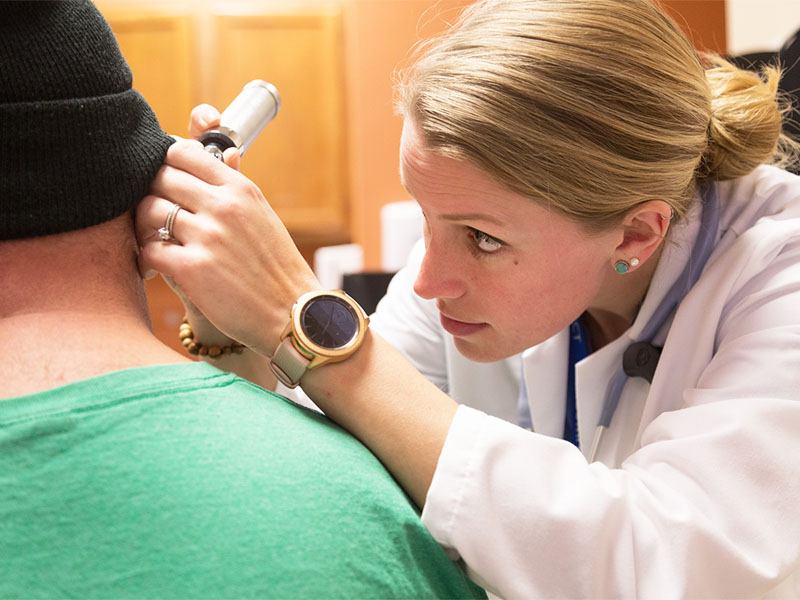 As you can see, Hackley Community Care has been caring for the families of our community since 1992! You and your family can receive comprehensive health care and support service programs all in the same location; true 1-stop service for all your health care needs.
Our story is one in which HCC set out on a mission to bring basic care and education to individuals and families in greatest need. We know we are not in this alone. We are not able to mention all of our community partners by name, but please know that they are at the heart of our story.
An individual with vision, commitment, dedication, and leadership abilities can make great things happen. When you have a group of such individuals – working together with a shared vision – the impact is practically immeasurable. There are many factors that influence the success of Hackley Community Care. This success is not possible without the compassionate, dedicated staff and community members working together as a team with a common vision. That, in essence, describes HCC staff, Board of Directors, and the incredible Muskegon Community. We thank you for your support and look forward to decades more of great service.
Opened Forest Avenue, offering OB & Women's Health, Pediatric, and MIHP services. 
Began providing school based programs services at Ravenna Public Schools, Whitehall School District, Three Oaks Public School Academy, and Muskegon Heights Public Academy
Purchased the former Mercy Hackley Emergency Department building and reopened the location as a NowCare Clinic
HCC was awarded an American Rescue Plan Act (ARPA) H8F grant
Implemented partnership with the MAISD to provide Telehealth Behavioral Health Services to school districts
Implemented Covid-19 protocols in response to the Public Health Emergency related to the Coronavirus pandemic. Protocols included: Covid-19 testing and immunizations, infection controls, Covid-19 vaccine processes and curbside Pharmacy services.
Purchased a Mobile RV Trailer and truck to use for Covid-19 testing and vaccines
Partnered with the State of Michigan and Michigan Primary Care Association (MPCA) to provide COVID screenings to migrant workers housed at Camp Pendalouan
Began providing School Based Programs at Holton Elementary, and Fruitport Middle School
Added psychiatry services
Partnered with Senior Resources to hire a CHW to provide in-home mental health services to seniors
Began School Based Health service at Fruitport Edgewood Elementary, Bunker Elementary, Holton High School, and Orchard View Middle Schools
Received an Integrated Behavioral health grant to provide MAT services, hire a Community Health Worker (CHW), and a Peer Support Specialist for Substance Use Disorder (SUD) services
HCC received an Oral Health Infrastructure grant to purchase a 40-foot Mobile Dental Unit and PAN Xray equipment
Completed renovations at the Integrated Health Clinic to include dental services at this site
Received Mental Health/Substance Use grant and implemented Substance Use Medication Assisted
Treatment (MAT) services
Hired County Health Worker to connect to Jail/JTC
Perfect score (100%) for HRSA Office Site Visit (OSV)
25th Anniversary
HCC begins providing Substance Use Disorder Services
Added Mental health Services at Oakridge Lower and Upper Elementary Schools
Partnered in a shared analyst position with the MAISD
Implemented Social Determinants of Health (SDoH) screening and reporting
Piloted a program titled Muskegon Prescribes Food for Health (MPFH) with Community encompass and the Health Project to offer food and vegetable prescriptions to patients
With the help of Senator Goeff Hansen, HCC secured School Network HUB/ School Based Health programs funding.
HCC had its HRSA operational site visit. We passed with a perfect score of 19 out of 19 program requirements!
We are partnering in the System of Care (SOC) School initiative with HealthWest. The 3-year grant provides wrap around services through a facilitator, mental health provider, parent liaison and a student liaison with several Muskegon school districts.
Thanks to a Social Mission grant from Blue Cross Blue Shield of Michigan and a generous donation from the Delta Dental Foundation, the Oakridge Teen Health center now has a fully equipped Dental Clinic. The Delta Dental Clinic at Oakridge Teen Health center is equipped with 3 state-of-the-art operatories.
HCC is a partner in the State Innovation Model (SIM). The State Innovation Model (SIM) focuses on the development and testing of multi-payer health care payment and service delivery models in order to achieve better care coordination, lower costs, and improved health outcomes for Michiganders. The Michigan Department of Health and Human Services (MDHHS) is implementing this initiative based upon the Blueprint for Health Innovation, which is a strategic plan that was developed in partnership with Michigan stakeholders.
Hackley Community Care's new Oakridge Teen Health Center is now open and we are seeing new students. During the construction phase, we offered behavioral health services to students in our temporary location at Oakridge during the spring of 2015. Our doors officially opened to students just before the 2015 Christmas Holiday break. The grand opening celebration was held January 13, 2016 to dedicate the new facility.
HCC began a new model of prenatal care called Centering Pregnancy. Developed by the Centering Health Institute (CHI), the model integrates three components of prenatal care within a group setting: health assessment, education, and support. Expectant moms in the same trimester of their pregnancy meet in a group setting facilitated by an OB provider.
Our Leahy site received Level 3 National Committee for Quality Assurance (NCQA) Designation. This recognition is for systematic use of Patient Centered Coordinated Care, and Management Processes.
HCC hired a Community Health Worker (CHW) to work with patients to manage their chronic illnesses. A community health worker is a frontline public health worker who is a trusted member of and/or has an unusually close understanding of the community served. This trusting relationship enables the worker to serve as a liaison/link/intermediary between health/social services and the community to facilitate access to services and improve the quality and cultural competence of service delivery.
A community health worker also builds individual and community capacity by increasing health knowledge and self-sufficiency through a range of activities such as outreach, community education, informal counseling, social support and advocacy.
Hackley Community Care (HCC) was awarded a state grant to operate a three year pilot School Network Hub in December of 2014. The purpose of the School Network Hub is to develop a model of care for underserved children and youth that will increase coordination of health and behavioral healthcare services.
Hackley Community Care's Teen Health Center (THC) located at Muskegon High School serves as the HUB providing full clinical services that include Behavioral Health, Dental and Medical services. The THC has oversight of four satellite schools that include Muskegon Heights Academy, Nelson Elementary School, Muskegon Covenant Academy and Marquette Elementary School.
The expected outcomes of this network of health services are to increase access to medical homes for underserved children and adolescents where they spend a majority of their time: in school. It is our hope that by having access to primary care and behavioral health services, we will see better health, increased classroom attendance, and reduced absenteeism and suspensions.
HCC continues to expand its locations and services to include: Komen Grant to provide breast cancer prevention and follow-up, implemented NowCare to provide acute care visits with minimal wait, Grandparents Raising Grandparents program begins to provide support and education for grandparents raising their grandchildren, Instituted Stanford University workshop model for Chronic Disease Self-Management, Community Care Pharmacy opens on-site in January of 2008, Wise Woman Program services began promoting healthy lifestyles for women; the Teen Health Center opens at Muskegon high School in 2010, formed a partnership with Community Mental Health for substance abuse services; In 2011 HCC received Patient Centered Medical Home (PCMH) designation from NCQA and BCBSM, began offering Smoking Cessation classes, partnered with 1 in 21 to improve the health rankings in Muskegon County; We opened the Integrated Health Clinic at Community Mental Health (CMH) and partnered with Spiritual Care Consultants to offer on-site spiritual care services to HCC patients in 2012.
Time, and the industry of health care continues to progress, and HCC believes in being progressive in the current trends of healthcare. In 2013, we opened another location at the Hackley Professional Building at 1675 Leahy Street in Suite 103, we added Outreach and Enrollment workers to enroll uninsured patients in the Healthcare Marketplace and Healthy Michigan Medicaid insurance plan and partnered with Mercy Health and the Community Health Project to employ Community Health Workers in the Pathways to Better Health Program. Thanks to the generous donations of the Gerber Foundation and the Muskegon Community Foundation, HCC was able to equip an additional dental operatory.
HCC received non-clinical $85,000 School Based Health Center grant to provide case management and health education in three middle schools: Steele, Bunker and Muskegon Heights; Cornerstone Optometry moved on site to offer low-income eye glasses and exams; implemented Pain Management Program – first one to be offered in community health centers in Michigan; developed AmeriCorps volunteer program; received $50,000 federal Health Disparities Sustain and Spread Grant; received Federal approval of Change of Scope of Services to provide medical and dental services in schools throughout Muskegon County and HCC staff received a Site of Excellence Award from the State of Michigan for excellent documentation in the Michigan Care Improvement Registry (MCIR).
The period of 2000 to 2004 brought much growth and several expansions as the need for more services grew prevalent in Muskegon County. Some of those services include: a diabetic case manager, Pharmaceutical Indigent Program, referral relationship with healthCare, received a State teen pregnancy grant to intensely case manage teen mothers at risk for another pregnancy, received a $100,000 federal grant to implement a behavioral health program, received JHACO Accreditation, developed referral department that ensured good communication and smooth flow of referrals between providers, patients and insurance companies, initiated community wide pain management committee, hosted our first Give Kids a Smile Day with volunteer dentists, implemented the Electronic Medical Record (HER), one of the first in a community health center in Michigan, Hackley Hospital Pharmacy relocated on-site, Initiated Federal Health Disparities Collaborative on Depression, hired a Nurse case manager to provided health promotion services in Muskegon Heights Middle School, expanded dental clinic hygiene and treatment services to schools throughout Muskegon County, Centering Pregnancy pro-gram, to provide group based support for pregnant women was started on trial basis, one of five clinics statewide to contract with the University of Michigan Dental School to bring in students for clinical rotation. We still use this resource to provide additional access to our patients and as a recruitment source for Dentists. During this period of time HCC met the federal requirement to formally disaffiliate from Hackley Hospital.
HCC was instrumental in bring the PRIDE Program to Muskegon in 1999. The PRIDE program is a peer to peer drug prevention and positive lifestyle development program through music, dance and skits.
Because overall health involves more than medical concerns, HCC opened its own Dental clinic in 1998 with only 4 dental operatories. Dr. Bobby Russell served as the dental director. Today, our state-of-the-art dental clinic boasts 16 operatories.
HCC contracted with the Muskegon County Health Department to provide services under the State breast and cervical program. This program provides diagnostic and clinical services to prevent and treat breast and cervical cancer.
Hackley Hospital and Hackley Pharmacy began offering Sliding Fee Scale discounts to HCC patients in 1996. We also contracted with Hackley Pharmacy in 1999 to provide the 340(b) Drug Program, a pharmaceutical program that offers medication at a discounted rate
HCC is governed by a community based Board of Directors that consists of voluntary non-compensated community members that donate their time and effort to ensure the HCC Mission and Values are followed. HCC formed its first Board of Directors in 1995. Some of those members included Lawrence Burt, Chris McGuigan and Cheryl Nebedum.
During this time, Child and Family Services was contracted to provide out-patient mental health services on site. The after- hours nurse triage was also established at this time.
HCC moved to its current location at 2700 Baker Street in Muskegon Heights and applied for Federally Qualified Health Center (FQHC) look a-like status. HCC became the first Muskegon County (and statewide) medical clinic site that brought a FIA/DHS eligibility worker on-site. Patients and staff have quick and accurate access to Medicaid benefits, and resources for food, cash and housing assistance.
HCC moved to a building on the corner of Peck and Barney; the first Nurse Practitioner was hired at this time. This also began the process of putting together a Certified Nurse Midwifery Program. As a complement program, HCC implemented the Maternal and Infant Support Program, a home based intervention program to offer nursing, health, nutrition and social work services to high risk pregnant women and infants.
Hackley Hospital opened a community health center that would do just that. Hackley Community Care Center opened its doors in a renovated house on Hackley Hospital's campus. We converted the four bedrooms into medical exam rooms. Dr. James Patterson was the first primary care physician. The majority of the initial staff is still employed at HCC.